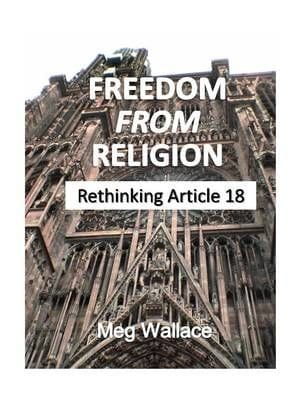 The Holy See's Permanent Observer told the UN's 37th Session of the Human Rights Council in Geneva that freedom from religion is not a right and the expression 'freedom from religion' is "of the utmost concern" for the Holy See since it betrays a patronizing view of religion." He quoted Pope Francis: "religion itself, the religious dimension, is not a subculture; it is part of the culture of every people and every nation."
Delivering the response of the International Humnist and Ethical Union, Director of Advocacy Elizabeth O'Casey listed the established rights which constitute freedom from religion (click on image for these) and highlighted why freedom from religion is so necessary for those professing no religious beliefs around the world.
O'Casey reminded the Council that 85 countries severely discriminated against non-religious individuals and 7 countries actively persecuted the non-religious during last year. "So long as the rest of the international community stay silent, the rights of the invisible minority of non-believers across the world will continue to be trampled upon, including by members of this Council."
O'Casey's response: http://iheu.org/actually-freedom-religion-human-right-iheu-tells-vatican-un/