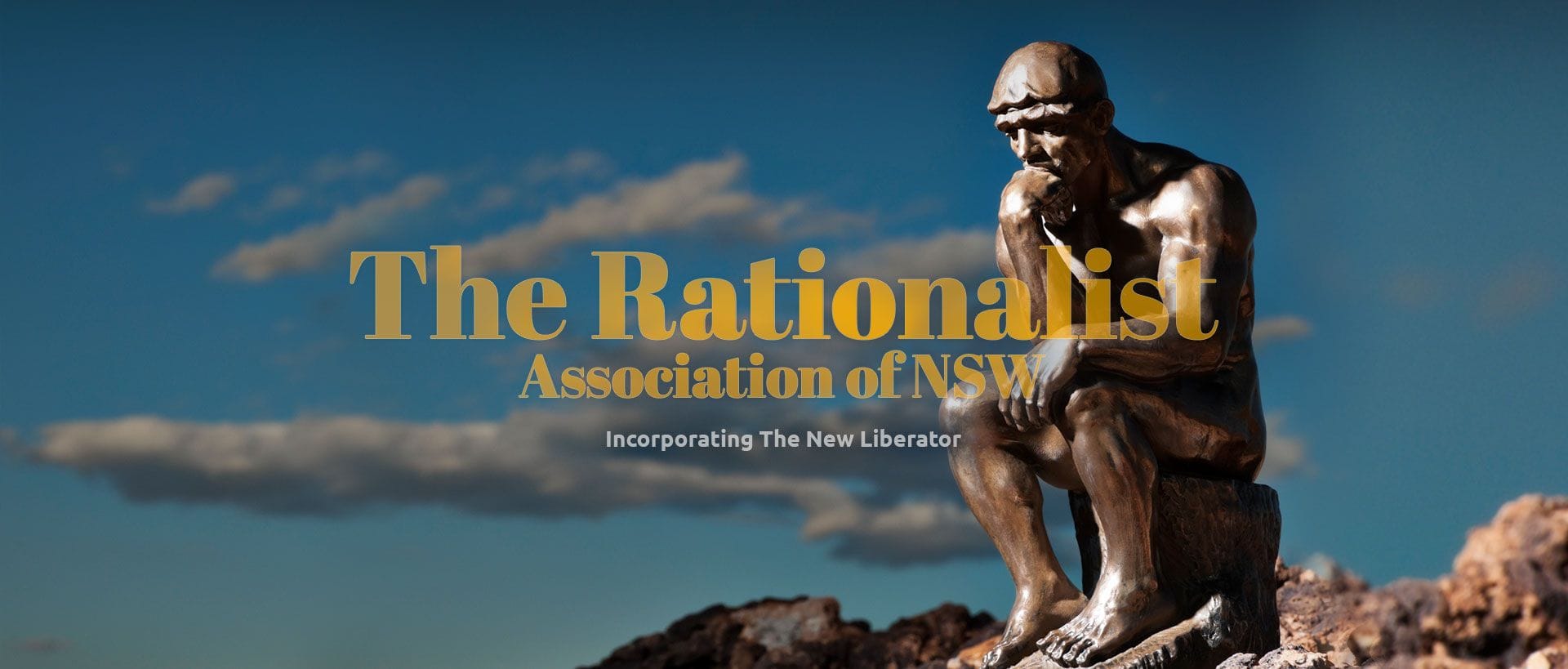 This site is under construction. Please bear with us as we evolve.
The Rationalist Association of NSW
The Rationalist Association of NSW was founded in 1912. We define rationalism as the attitude of mind which unreservedly accepts the supremacy of reason. It is a system of philosophy and ethics independent of all arbitrary assumptions or authority. Rationalism was a movement that emerged in the second half of the 19thC, particularly in the wake of Charles Darwin, whose book, Origins of the Species, provided a scientific foundation for thought independent of religious speculation.
Rome says no right to freedom from religion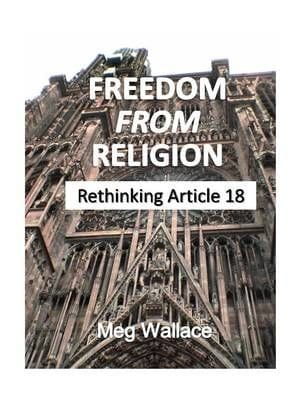 The Holy See's Permanent Observer told the UN's 37th Session of the Human Rights Council in Geneva that freedom from religion is not a right and the expression 'freedom from religion' is "of the utmost concern" for the Holy See since it betrays a patronizing view of religion." He quoted Pope Francis: "religion itself, the religious dimension, is not a subculture; it is part of the culture of every people and every nation."
Delivering the response of the International Humnist and Ethical Union, Director of Advocacy Elizabeth O'Casey listed the established rights which constitute freedom from religion (click on image for these) and highlighted why freedom from religion is so necessary for those professing no religious beliefs around the world.
O'Casey reminded the Council that 85 countries severely discriminated against non-religious individuals and 7 countries actively persecuted the non-religious during last year. "So long as the rest of the international community stay silent, the rights of the invisible minority of non-believers across the world will continue to be trampled upon, including by members of this Council."
O'Casey's response: http://iheu.org/actually-freedom-religion-human-right-iheu-tells-vatican-un/
"We are making progress in this important work," Professor Patrick Parkinson told a Freedom For Faith (FFF) conference in Sydney this week. "I have been kept closely in touch with the Ruddock Inquiry. I have been kept informed by the Prime Minister's office and we have been making progress." Faith-based organisations should have a faith-based mission, he said, "but faith-based organisations have become industrial scale aged care, for example, is huge and only going to get bigger." Professor Parkinson.takes up a new position as Academic Dean and Head of School for the University of Queensland Law School in July. The FFF includes various religions and is close to conservatives within the catholi Church.
Those with no religion do not have such access to the Prime Minister's office.
---
HUMAN RIGHTS UNDER ATTACK IN AUSTRALIA, SAYS THE UN
The Australian Government has been strongly criticised for the "chilling effect" its actions have unleashed on human rights defenders in Australia in a UN report released last week, and Special Rapporteur Michel Forst told the UN's Human Rights Council he was "astonished" to observe "mounting evidence of regressive measures" being pursued by the Government. See here.
LORDS COMMITTEE: RESPECT THE LAW BEFORE "THE VALUES OF OTHERS"
Public policy must put "respect for the law" before "respect for the values of others" and defend "the shared values of British citizenship", a House of Lords committee has said. See
here
.
CHAPLAINCY PROGRAM IN PUBLIC SCHOOLS LEGALLY QUESTIONABLE
Each state has anti-discrimination or equal opportunity legislation making it illegal to discriminate against a person on the ground of religion in employment decisions. These anti-discrimination rules apply to public schools and their hiring decisions. See here.
Also, federal and several state governments have STOPPED COUNTING COMPLAINTS against the school chaplains program and NO STATES KEEP RECORDS of the faith of those providing pastoral care. See here.